Resilient, holistic and systematic.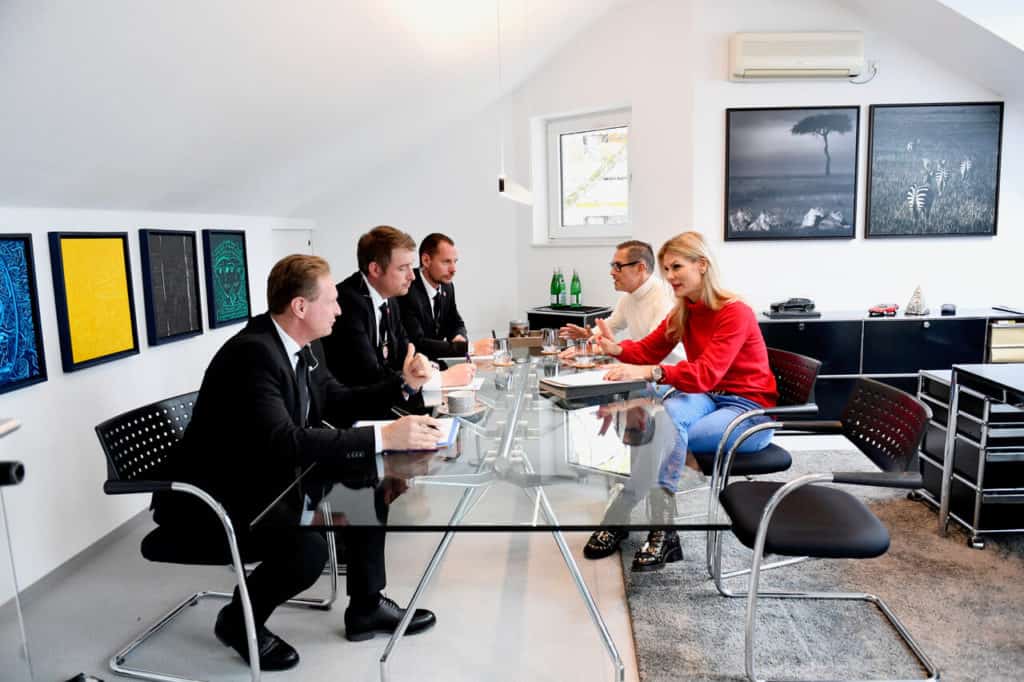 Security is not an optional feature or a matter of opinion. Security is by far the highest good and should therefore not be based on isolated actions – rather on a holistic security concept.
The effective protection of people, objects and events begins at P3 Security with a detailed security analysis. Based on this, we develop a tailor-made and integrated security concept.
Customized for your security needs, well-founded and legally valid. The security concept is exclusively provided by experienced security experts who are specially educated for this demanding task (e.g. Master of Arts in Security Management). The security concept development will be done in close cooperation with our P3 Security specialist lawyer.
FREE INITIAL CONSULTATION
We provide security concepts for all security-relevant areas such as:
Events – regardless of the event size
Street and folk festivals
Properties, real estate, companies and hotels
School facilities, e.g. amok concept, evacuation concept
Public facilities, e.g. safety concept for cities and communities to prevent accidents in public lakes with inflatable islands or pontoons
Close protection
Based on the individual customer requirements, our experts provide an overall concept or, on request, partial concepts such as access concepts, evacuation/escape route concepts, active shooter protection concepts, hygiene concepts, accident prevention concepts etc.
Do you already have a safety concept or partial concept? Let it checked by our experts to ensure that it is up to date and to eliminate existing security gaps? A regular check is essential due to constantly changing hazardous situations. On request, we will be happy to review and expand your basic concepts in accordance with the latest legal requirements and the specific safety level.
Your benefits – our services:
High level of transparency through systematic risk analysis and hazard assessment
Tailor-made to your requirements through individual protection target determination
High security level through scenario building and derivation of operational, personnel, technical, structural and organizational security measurements.
Maximum prevention through computer-based clearance simulations
"All-round trouble-free service" – we evaluate all regulations, coordinate approval procedures and coordination with authorities
Legal security and legal resilience through legal examination by our specialist lawyer
SUBMIT A REQUEST
Why do you need a security concept at all?
Key factors for the creation of a security concept are requirements of licensing authorities, the legal duty of care or your sense of responsibility for your customers, visitors, guests and employees. As well as the reduction of your own liability risk or the complete protection of events, properties, property and assets from any kind of danger and much more. Regardless of the size and legal requirements, we strongly recommend a security concept for all events. There is always an increased risk of danger and accidents, which can be limited by preventive safety measures.
Since there is no specification who is allowed to provide a security concept, concepts often suffer from bad and amateurish elaboration, missing or insufficient information or conceptual errors – with devastating consequences for you and your protection goals in case of emergency. Therefore, you should outsource the conception and implementation to professionals who not only understand their business, but also have the appropriate qualifications, such as a Master of Arts in Security Management.
Definitely a good decision
With many years of experience, we know where the dangers lurk and what measures can effectively remedy them. Just to name one example, we develop safety zones and escape routes as part of our security package for events. We start with identifying the weak points in property protection.
P3 Security provides effective security so that you can feel safe and undisturbed in your professional as well as private environment. We do this with due diligence and necessary professional competence – always discreet and reliable. Because your safety is our main concern!
SUBMIT A REQUEST
We know how to do it better. 
Resilient, holistic and systematic. We know how to do it better.