Property Protection and Surveillance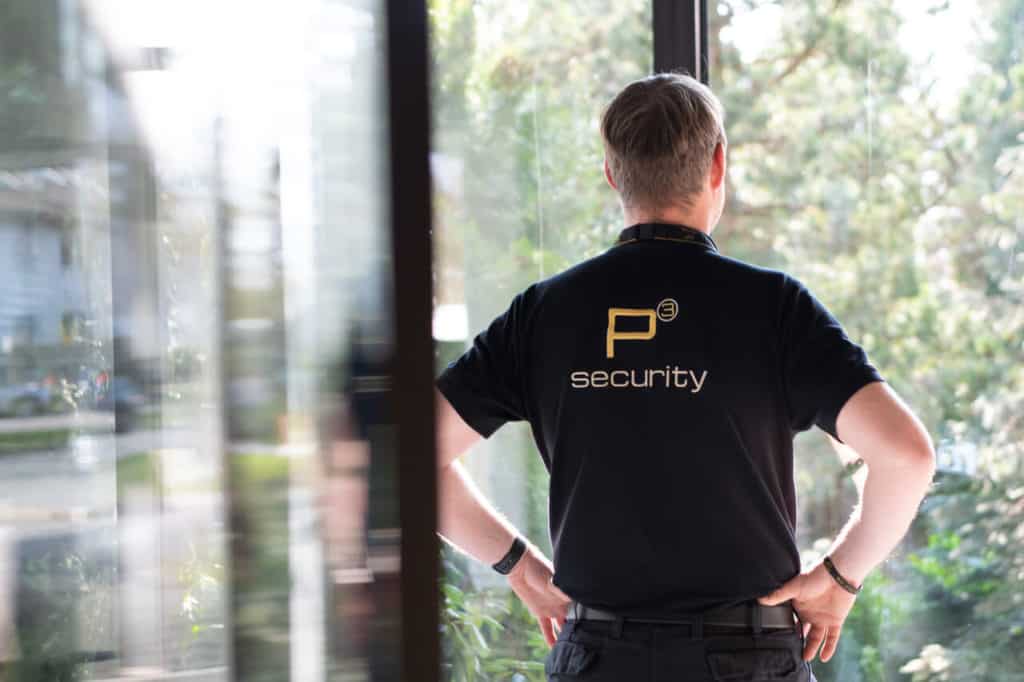 Do you want to protect your company, your premises, your employees and visitors or your business and trade secrets, goods and assets reliably against damage and danger? Then entrust the protection to an expert. Many companies from different industries, airports, jewellers, hotels, justice institutions and communities trust in the comprehensive experience and competence of P3 Security for many years.
Our customers testify: Our competence lies in the quality and consistency of the security experts we employ. Our long-time and competent P3 Security experts are trained individually and job-specific. Even highly sensitive property protection and surveillance are always carried out absolutely reliable. If you are also looking for well-trained, reliable and consistent security staff for your properties, please get in touch with us.
SUBMIT A REQUEST
Professional and reliable property protection by our experienced security team.
Detailed security analysis and comprehensive identification of weak points is crucial for property protection. Based on this, we will help you identify your security needs and develop a precisely tailored action plan for the safety of your property. The type and scope of the preventive protective measures are determined. And the matching P3 security expert (e.g. plant security guard or specialist for protection and security) are selected.
Your benefits – our services:
Protection against theft, vandalism, damage through reliable and complete surveillance and property protection – on request also armed security
Professional guest management – entrance/gate service, reception service or telephone service
Seamless access control, pre-control, identity verification and additional security and surveillance services
High security level through access control and explosives detection
Additional protection through fire protection and mobile surveillance services as well as 24/7 emergency call centre and alarm intervention
All-round trouble-free service through elevator rescue / passenger rescue
Effective locking of intruders and greater deterrence by using teams of dog patrol
Reconnaissance through undercover observations
Additional protection through installation of the latest security technology
Optimum protection and a high sense of security through the development, implementation and adherence to hygiene and security concepts
Whether office buildings, industrial plants, production facilities, large warehouses, construction sites, airports, restaurants, communal swimming pools and lakes, shopping centre, banking institutions, hotels, entertainment facilities, public buildings or open-air grounds, private estates and much more – the areas for our security and surveillance services are almost unlimited.
Plant security, gatekeeping, reconnaissance or patrols: The duties of property protection are provided exclusively by our professional and experienced security experts. Due to regular training and further education the P3 Security experts are well acquainted with the latest security standards, hygiene and protection concepts as well as legal regulations. Internal and external audits regularly check the adherence to the quality standards. A competent, friendly appearance of our employees in uniform working clothing is a matter of course for us. A modern communication system is also part of the standard protective equipment.
P3 Security is at your disposal with an extensive team of security experts 365 days a year, day and night and especially during your holidays. We do this with all due professional diligence, always remaining discreet and reliable. We would be pleased to advise you on the various options for property protection and look forward to receiving your non-binding request.
SUBMIT A REQUEST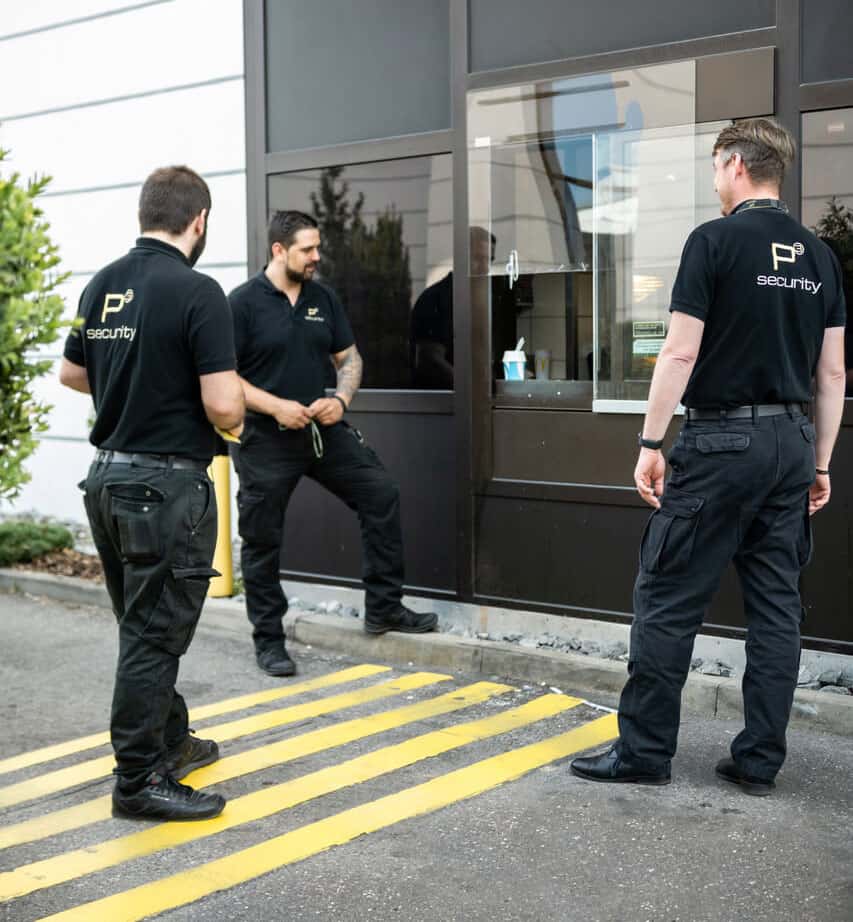 We know how to do it better.
We know how to do it better.