Exclusive Event Protection
Let your guests celebrate safely.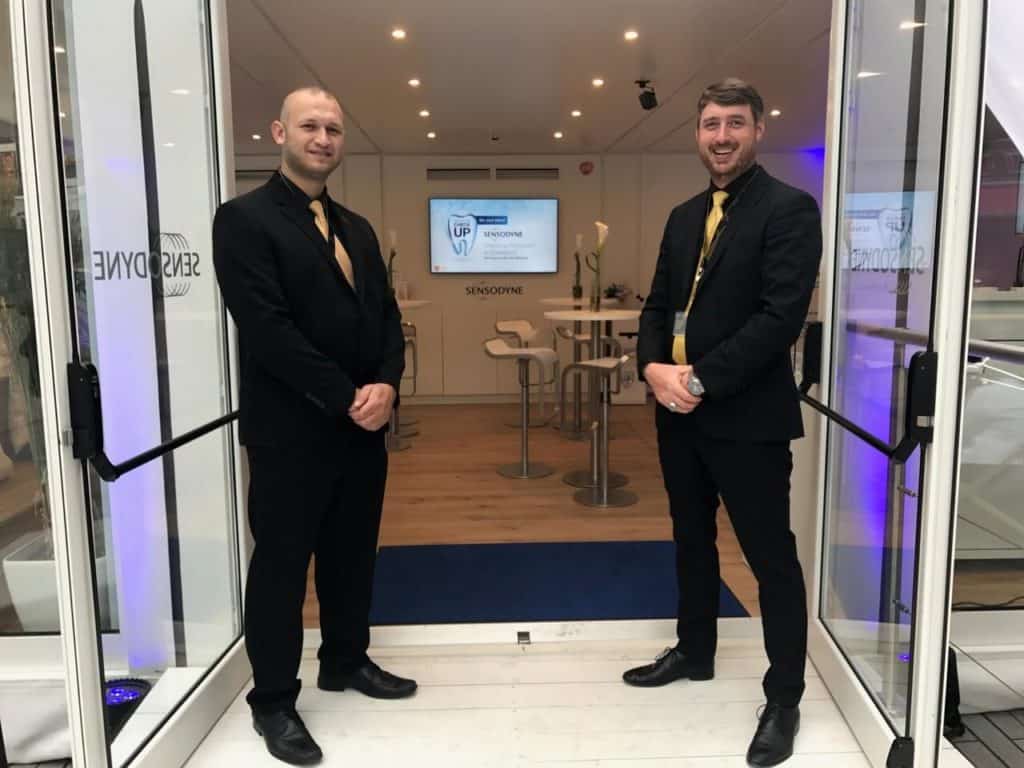 Are you planning a first-class event with top-class guests, a company event with confidential content or an exclusive product presentation?
Then do not leave the safety of your guests and the successful course of your event to chance. Our P3 Security team is specialized in exclusive event protection.
With our hand-picked security experts, we make sure that your guests, board members, employees or VIPs feel completely comfortable and safe during high-class events, gala events, autograph sessions, conventions, congresses or company celebrations.
SUBMIT A REQUEST
Our expert team is at your disposal for event protection from planning and organization to the complete protection of your event. For this purpose, our security experts provide an event-related security concept after a comprehensive risk and hazard analysis. In case there are particularly vulnerable persons among the guests, additional close protection measures are developed by our specialists.
Elaboration of hygiene and protection concepts for your events
An event-specific hygiene and protection concept is not only since the outbreak of the coronavirus one of the most important components for every event protection. Due to the increased risk of infection at events, organizers always need a comprehensive protection concept. As event organizer, you are responsible for the conception development and enforcement of hygiene measures during an event. The uncertainty is high, since circumstances and regulations change quickly and are specific to each region. Assign this job and responsibility to an experienced expert. We would be pleased to take over the development, implementation and enforcement of all necessary hygiene measures for you, so that you can focus on the actual core of the event.
Your benefits – our services:
A trouble-free welcome – we take care of the welcoming of your guests, the admission, ticket and accreditation procedures.
Thrilled guests – we protect your VIPs from being disturbed e.g. on the red carpet or backstage area.
A well-ordered procedure through professional handling of journalists and media representatives.
High level of protection of the entire event process, the event participants and the staff from adverse effects as well as sovereign intervention and controlled action in case of emergency.
Permanent or temporary close protection of your VIP guests such as board members and celebrities by experienced and TÜV-certified close protection specialists.
Personal, individual guest attendance through our hostesses or our wardrobe service.
Best service through coordination and implementation of VIP shuttle services.
High level of protection for your event through a comprehensive security analysis, a detailed security concept including prevention measures and evacuation concept as well as emergency and crisis management.
All-round trouble-free service – we will obtain official permits for you, we will develop and implement hygiene and protective measures and enforce them on site.
Maximum prevention through computer-based crowd management and crowd control.
Safe transport of cash in hand.
Professional and immediate evacuation in case of emergency.
SUBMIT A REQUEST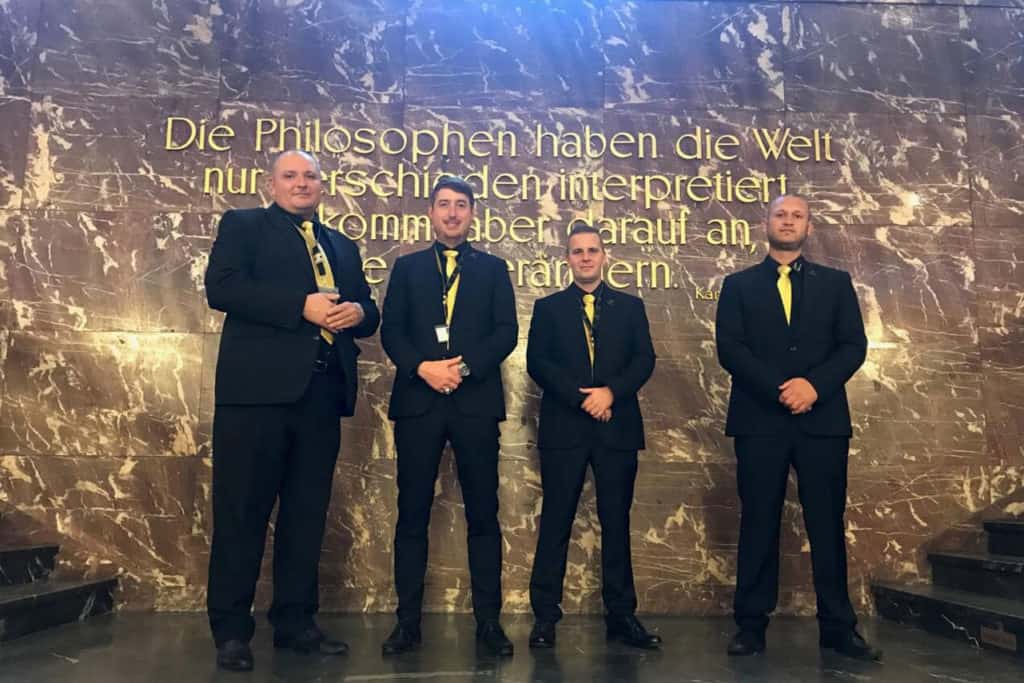 P3 Security operates only with a team of hand-picked, specially trained security experts (m/f/d), who have the appropriate operational and life experience. P3 Security relies on team members with intuition and the ability to recognize dangerous situations and persons prematurely. All assigned security experts are reliable, have a very well-groomed appearance and impress with an inconspicuous, charming and diplomatic appearance.
All these qualities have a de-escalating effect. Our security experts are well trained in dealing with people from all cultures, extensively instructed in conflict resolution techniques, and speak fluent German and English.
In addition, we maintain close cooperation with security authorities such as the police and other involved law enforcement, security and rescue services.
Do not leave the success of your event to chance – leave it to the P3 Security experts.
We are at your disposal for all requests regarding our exclusive event protection and tailor-made security concepts. We are looking forward to your request.
CONTACT US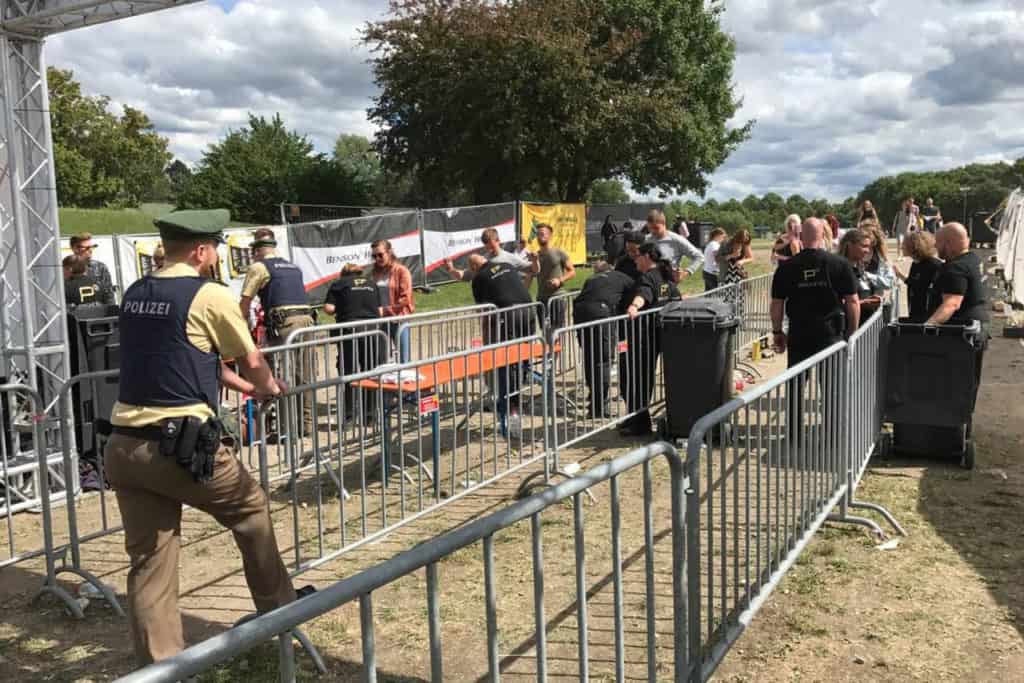 We know how to do it better.
We know how to do it better.