Best protection during difficult times – COVID-19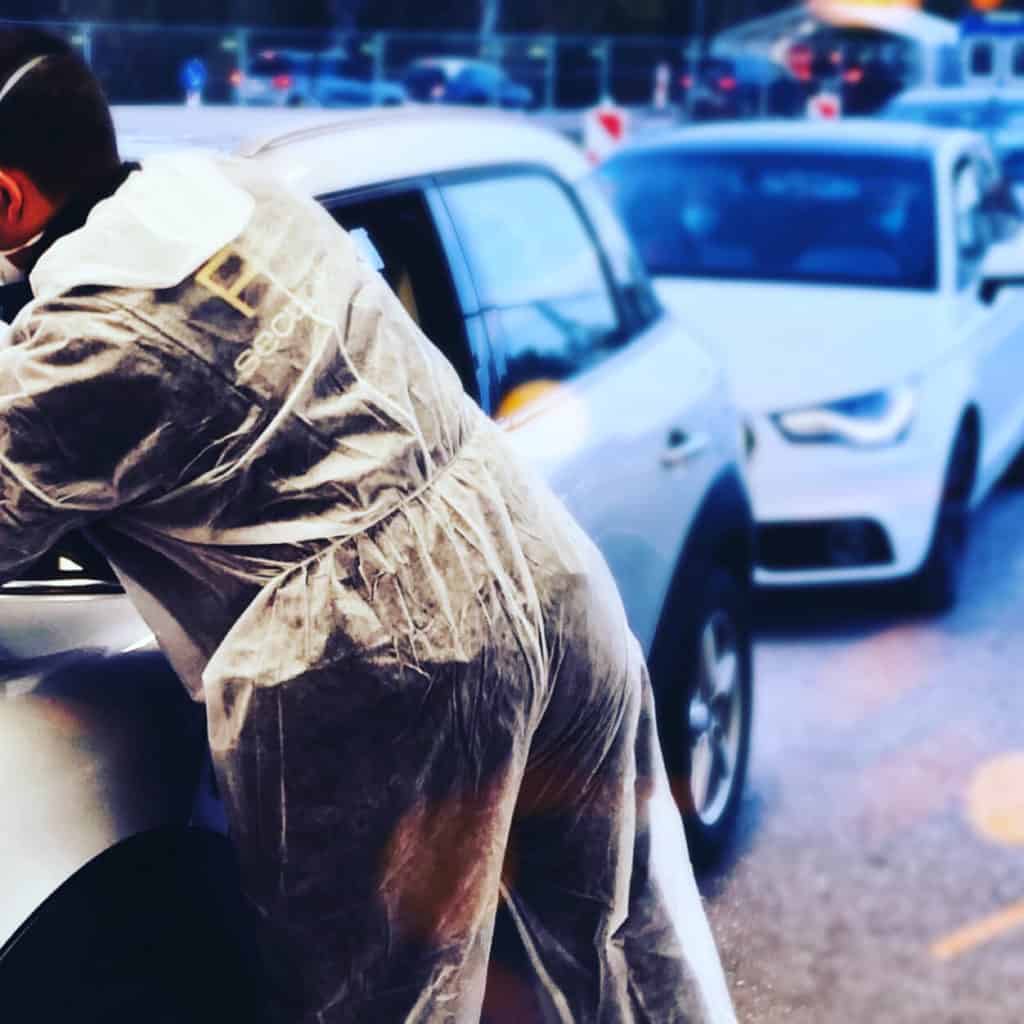 The current situation confronts each and every one of us with new challenges. Constantly changing hygiene and protection requirements don't make working in the office, maintaining your business, planning and carrying out events or reception services easier. The uncertainty of the correct implementation is very high. The P3 Security Team is at your disposal with our well-known professionalism to ensure the safety of your employees, customers, visitors and the intactness of your properties.
We develop individual hygiene and protection concepts, derive concrete and tailor-made recommendations and on-site implementation.
Security and protection measures within our detailed security concepts have included comprehensive hygiene and protection measures not only since the outbreak of the Coronavirus. We provide you with a specific portfolio of services to meet the currently increased hygiene regulations and to support you in ensuring compliance.
Your benefits – our services:
Legal security – our security experts will provide you with a hygiene and protection concept individually tailored to your needs, based on the currently valid legal basis for the coronavirus (e.g. in Bavaria: Bavarian Infection Protection Measures Ordinance) and in close cooperation with the responsible authorities.
Tailored to your needs, we derive concrete recommendations, protection and communication measures and on-site implementation.
All-round trouble-free service – our specially trained security experts will take over the monitoring of compliance with hygiene and protection measures, e.g. during an event, in retail and wholesale, gastronomy as well as in public areas.
With the implementation of a conclusive hygiene protection concept you ensure that your customers, guests or employees are well protected and feel safe as much as possible.
You want to learn more? Do not hesitate to contact us and arrange a non-binding appointment.
SUBMIT A REQUEST
Detailed recommendations for action right from the start
Since the corona virus will not simply disappear, companies, authorities and event service providers in particular will have to prepare themselves for an increased risk of infection in the future. Precaution is particularly important!
Based on a comprehensive risk assessment and the creation of a hygiene protection concept, we derive concrete recommendations for action. In addition to the general hygiene regulations and measures for the various areas, these include detailed instructions and the monitoring of their implementation on site, such as:
secure access solutions and access control
practical guidance
secure wardrobe organization
correct and purposeful application of markings and pictograms in the building and on the premises
Compliance with the mask obligation and distance regulations in all areas
Of course, we tailor everything to the local conditions based on the current risk assessment, safety requirements and regulations.
SUBMIT A REQUEST
We know how to do it better. 
We know how to do it better.